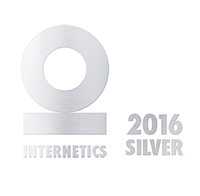 Having a brand activation at a concert is a difficult task, since people are not there for you, they're there for the music. It is even harder to make a remarkable entrance at the number one European music festival among Millenials: Untold!
So how could ABSOLUT do something to stand out from the crowd of brands, especially since it wasn't a main sponsor and didn't have the same exposure (read "aggresive branding") as the other players?
The answer came by offering people something no other brand could: a say to what happens within the festival. ABSOLUT is a brand that prides itself with its creative and artistic background. This time, it would use that background to let people decide the final form of their experience at Untold.
An online game designed in 4 stages invited users to discover their inner self. What were they? ABSOLUT Magicians, Dreamers, Lords or Creators? By navigating through the game, people where met with different challenges they had to surpass - most of them with very little guidance from us. The point was for them to discover it themselves, because every little action they did within the game, every correct or incorrect step, would influence and be part of the final result - an offline installation at the Untold festival, shaped and modelled by the actions within the game.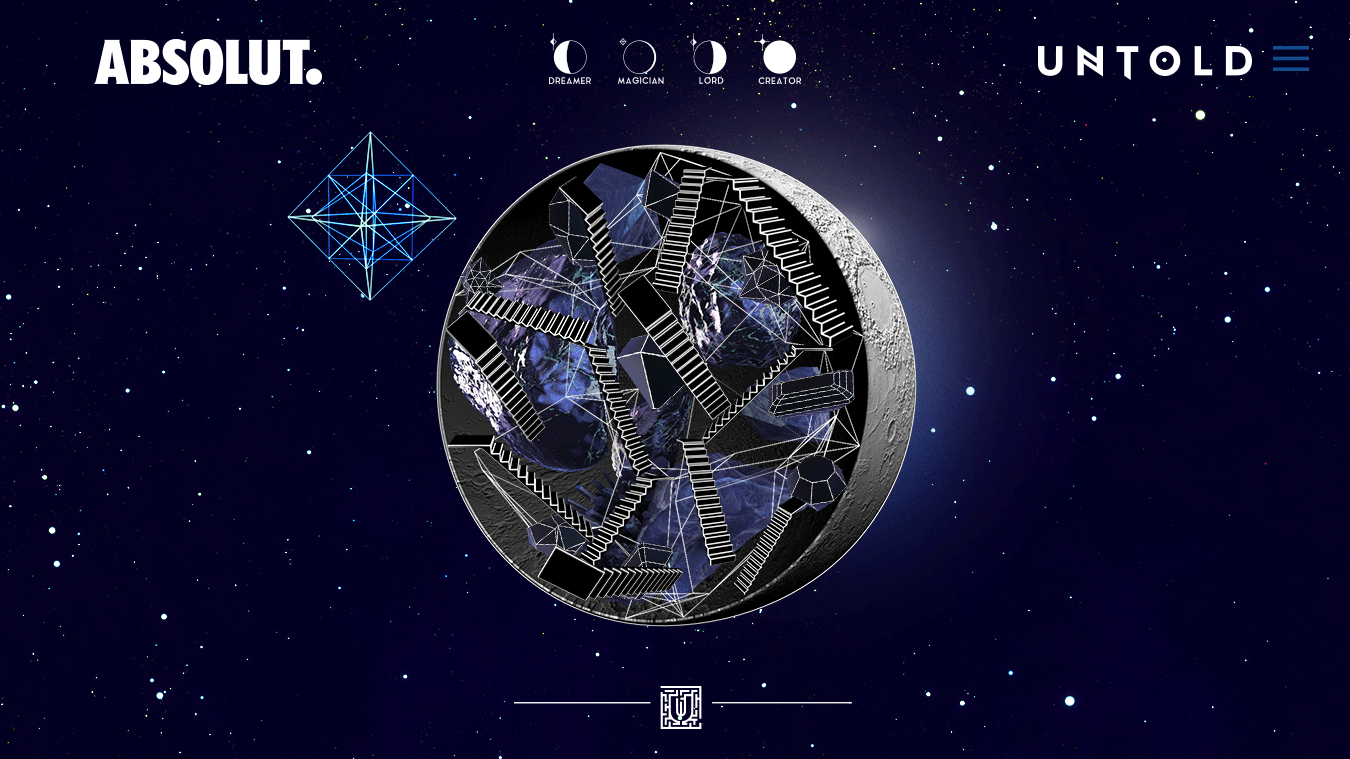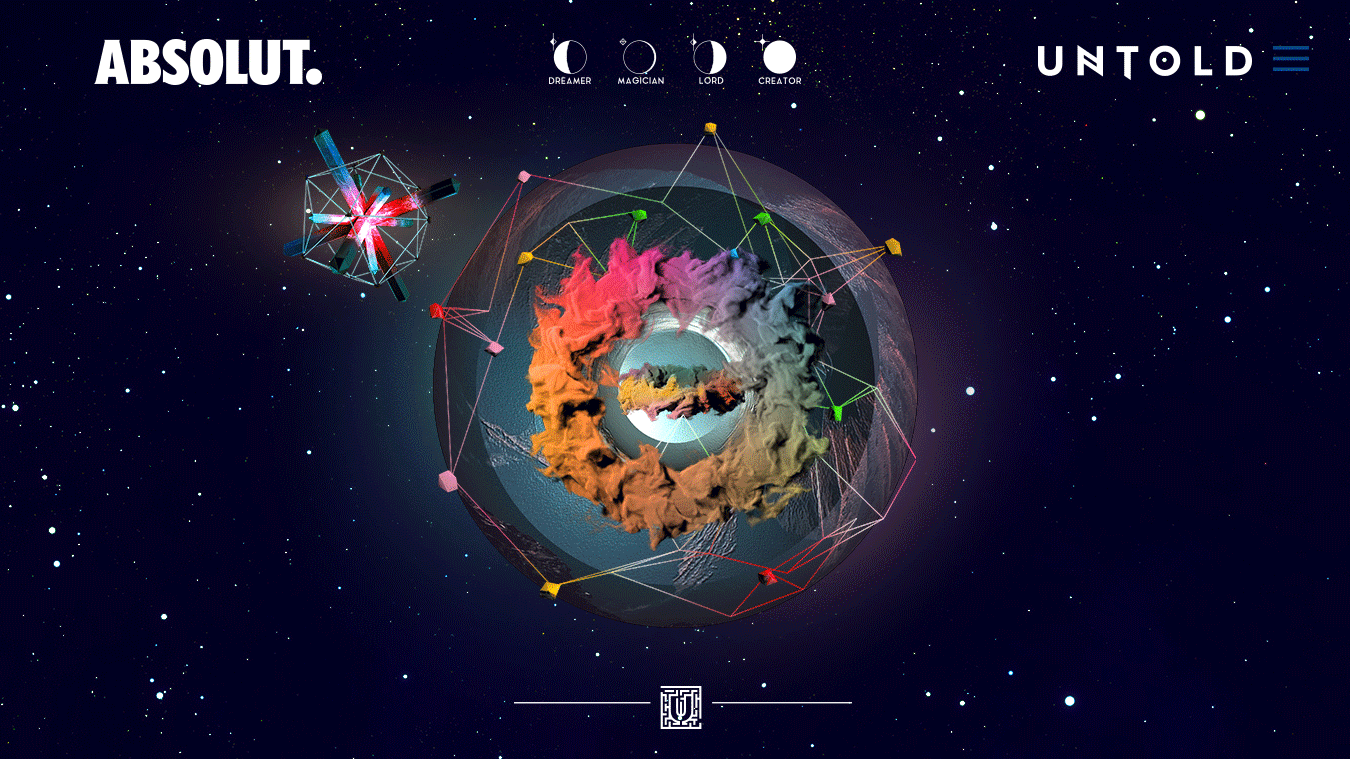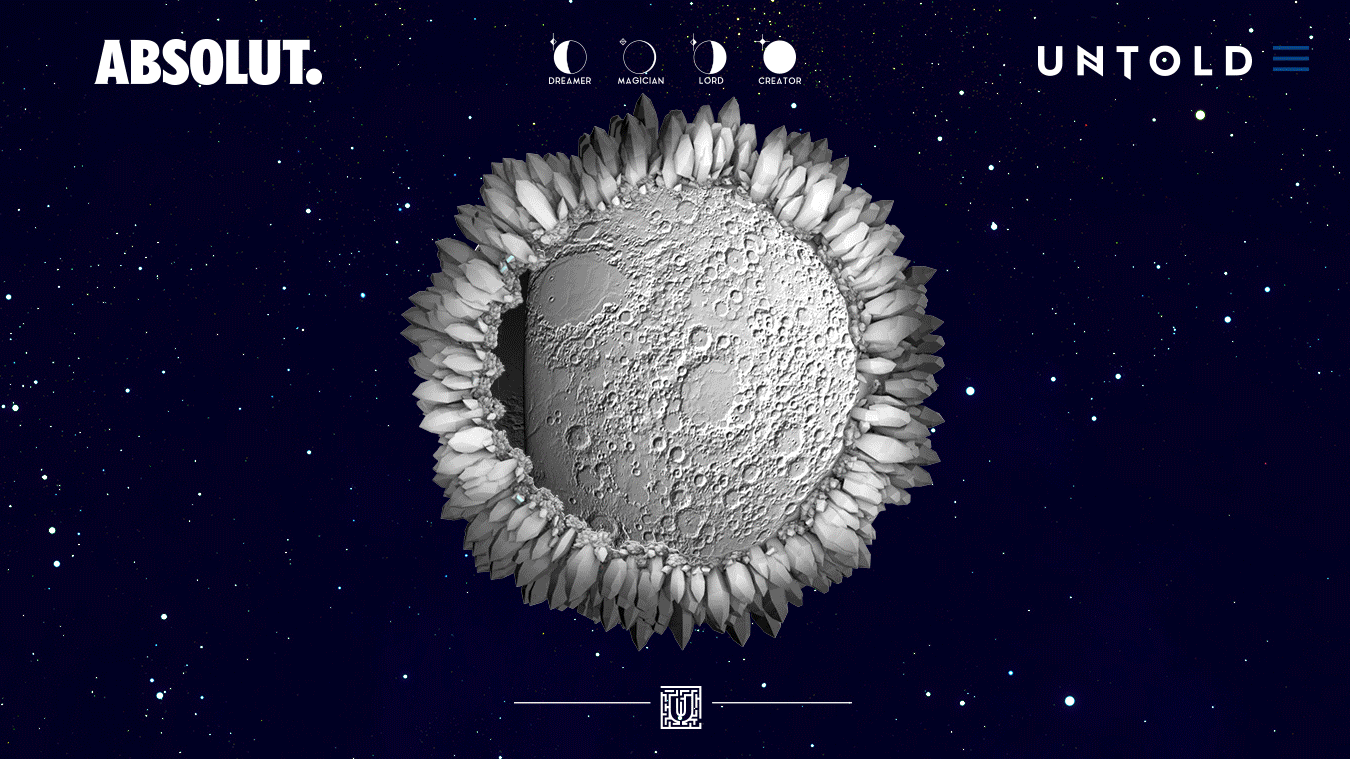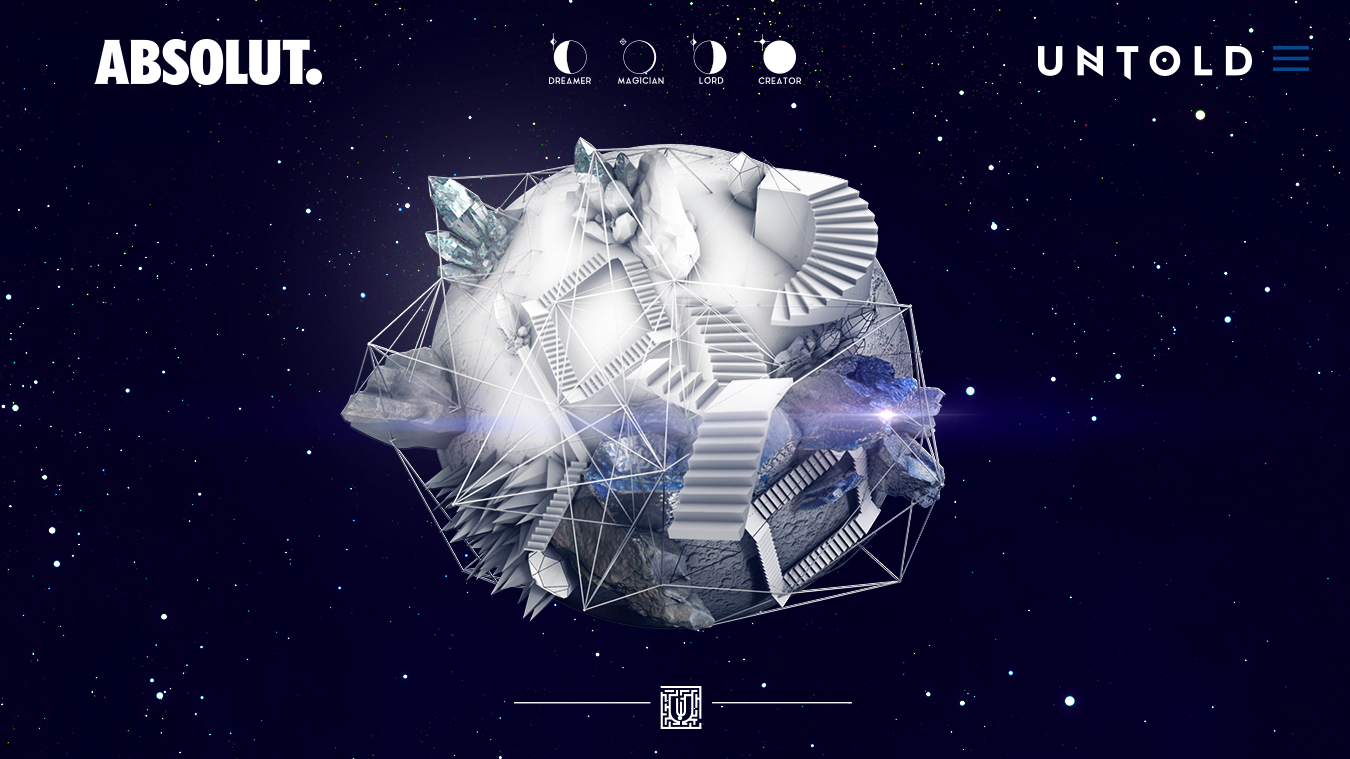 Client: Pernod Ricard Romania
Brand: ABSOLUT
Agency: Leo Burnett 

Creatives:
Alexandru Nimurad - Art Director;
Ada Musat - Copywriter; 

The team:
Leo Burnett Romania:

Razvan Capanescu – Creative Director
Matei Psatta - Head of Digital Strategy
Ioana Samoila - Social Media Manager
Octavian Aftanasa - Social Media Manager
Gabriela Suciu - Brand Communication Manager
Alexandru Nicolescu - Digital Project Manager
Rares Bartos - 3D modeller  
Script Writer & Director - Alin Boeru